We have been very fortunate indeed to have teamed up with a stellar award-winning artist for our latest children's books. Her name is Mary Wentzel. A resident of central Florida, Mary brings a very unique perspective to her one-of-a-kind artwork. Mary has enjoyed a long successful career as an educator at some of Florida's best art, science and history museums. In addition, she has held curator positions at the Museum of Arts and Sciences in Daytona Beach and the Ormond Memorial Art Museum.
Because Mary shares our love of nature, she gets the stories and their messages of protecting the environment and valuing the importance of loyalty to family and friends while teaching children about the natural world in a non-preachy format.
Mary's vibrant, brightly colored characters jump off the pages of the books with even the most minute of details masterfully portrayed by her highly skilled artistic hands. A great example would be Rocky the Crab and Manny the Mangrove: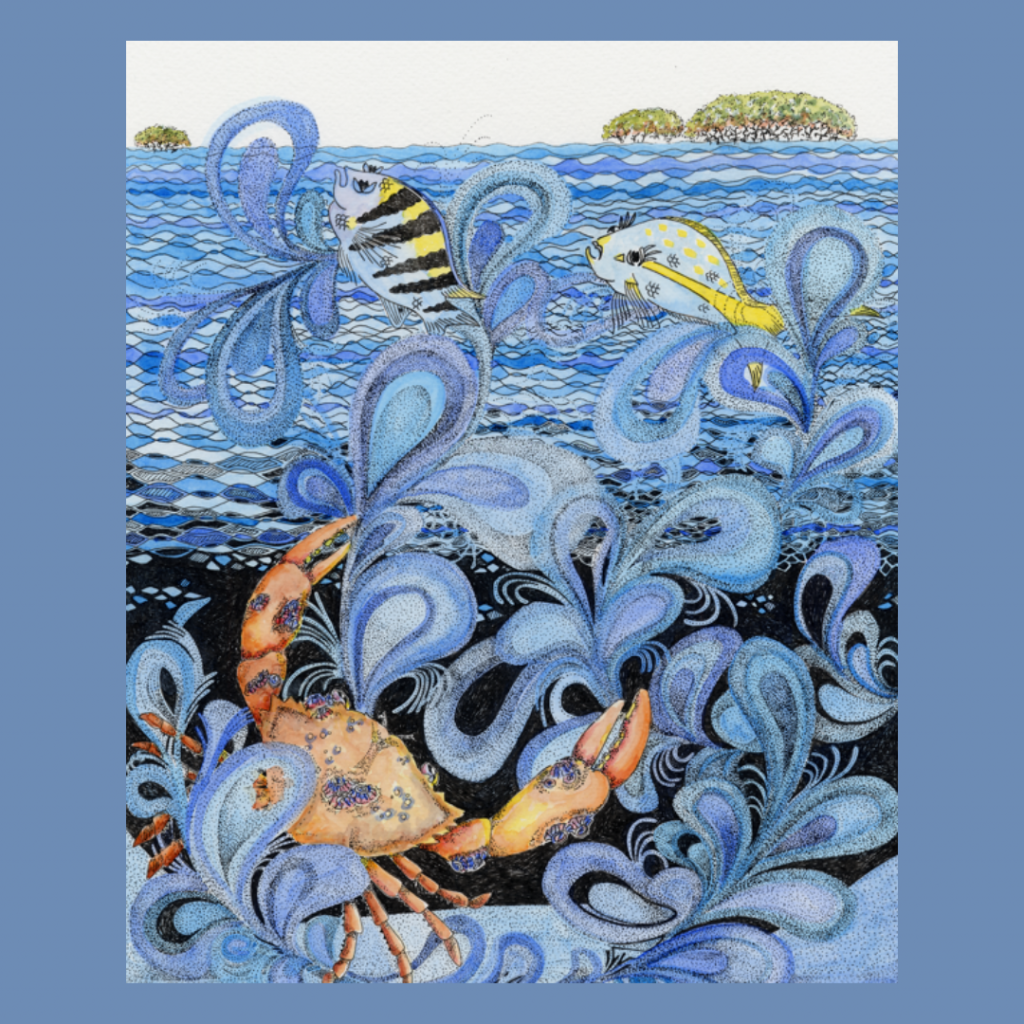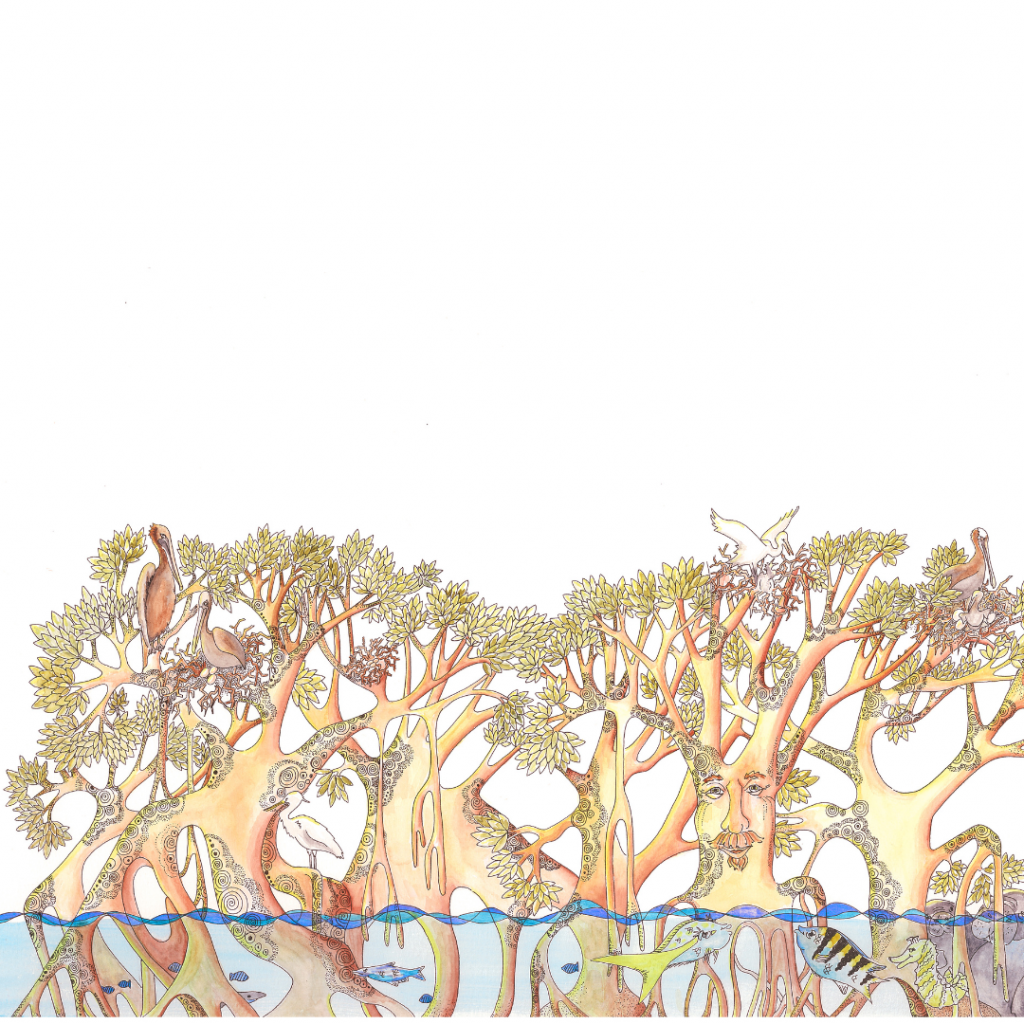 Working with Mary and my fiance Stephanie Casimiro who is our resident marketing guru, is truly a collaborative team effort as we bounce ideas off one another through the process of finalizing manuscripts, art layouts and getting books ready to be published. It is a fascinating and very fulfilling endeavor.
You can view examples of Mary's artwork at her website: marywentzel.com