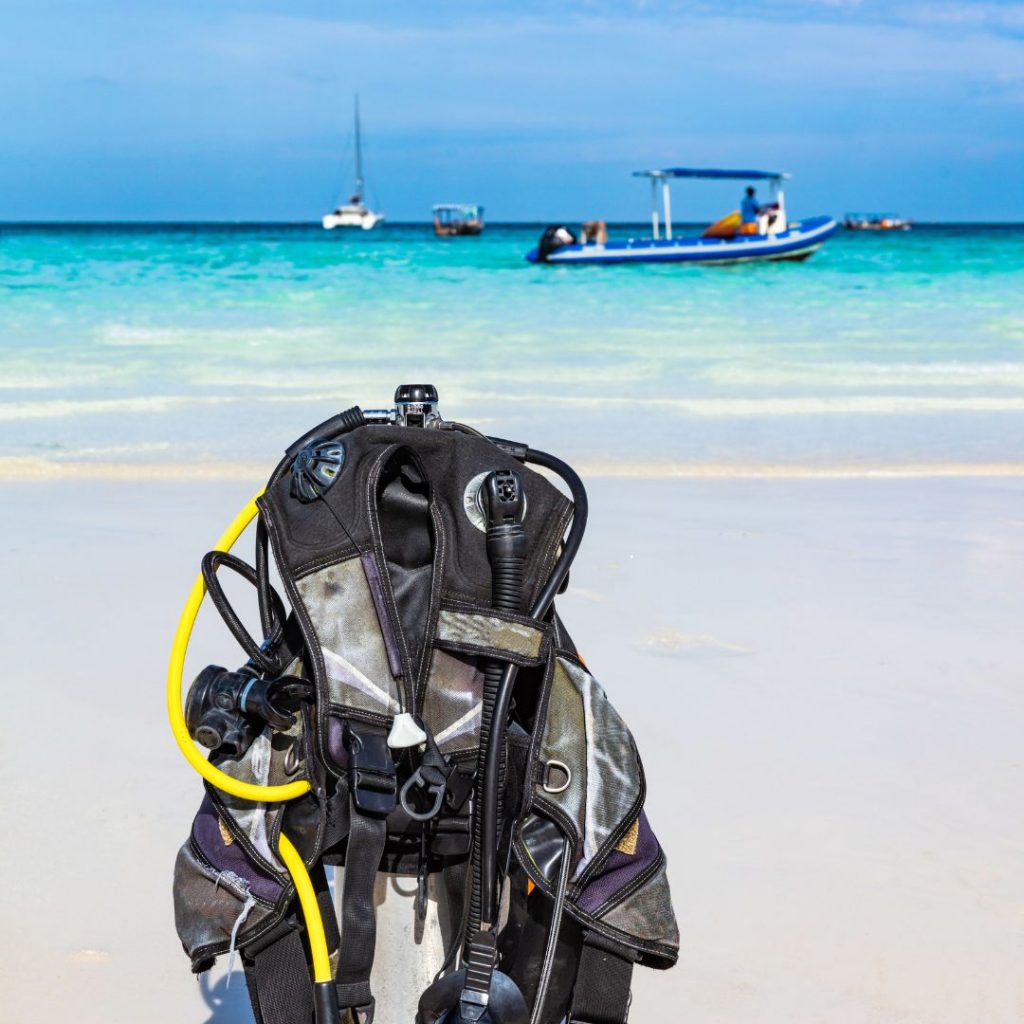 Happy to report that my fiancé Stephanie and I just returned from diving the Dry Tortugas, that included three very remote dive sites located 70 nautical miles from Key West, Florida, and 110 nautical miles from Havana, Cuba. The Dry Tortugas, which include Fort Jefferson National Park, form the southwesternmost tip of the Florida Keys Reef system, which is the third largest reef structure on Earth. Their remoteness adds to their allure. We were aboard a charter boat from Finz Dive Center out of Key West.
Captain Nick did a stellar job of navigating the 34-foot Freeman around pop-up storms throughout the day. Seas remained calm with 1-2 foot waves, but the bigger story was the walls of torrential rain that cut topside visibility to nothing in their midst. Sporty weather is part of the script, as all boaters, fishermen, and scuba divers know all too well.
Divers always discuss visibility, aka: "vis" of previous and upcoming dives.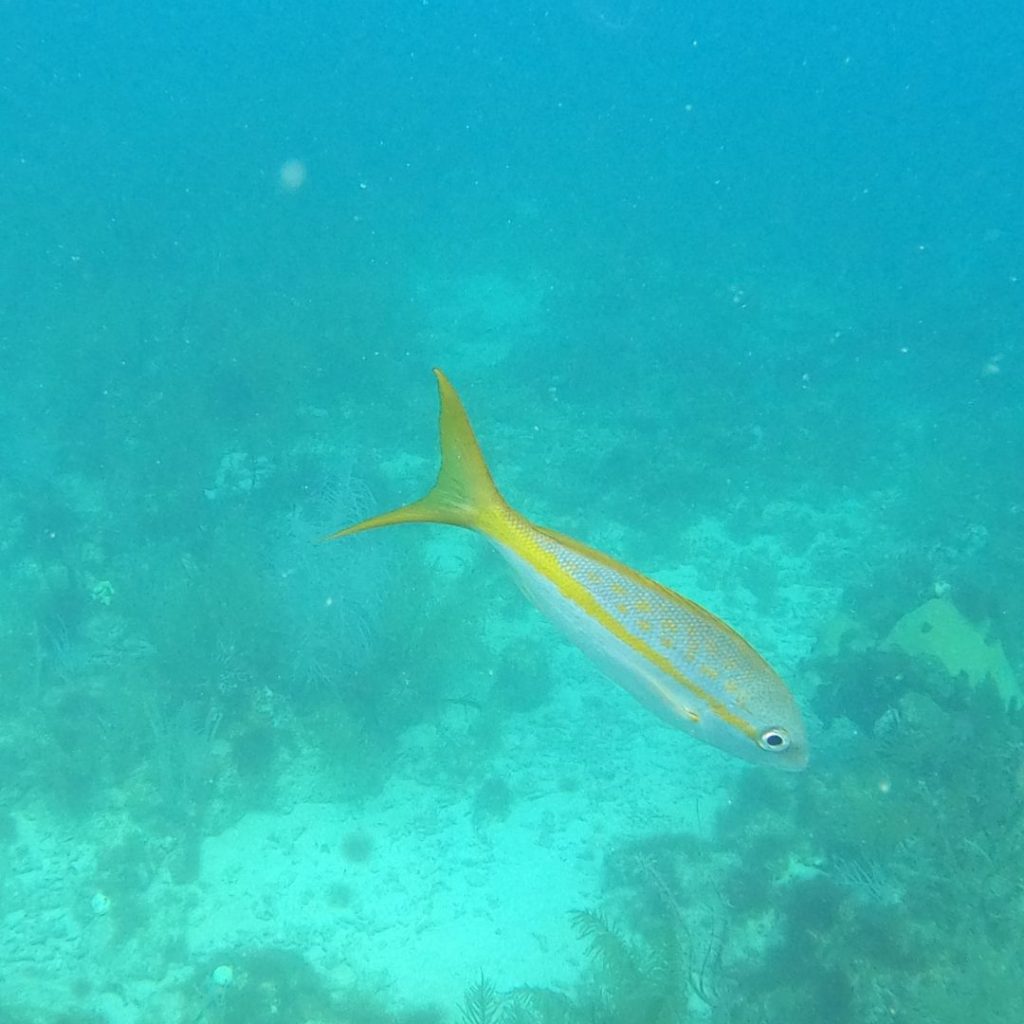 This relates to how clear the water is and, simply put, means how far you can see underwater. Just as storms passing over the sea's surface reduce topside visibility, undersea currents have an identical effect. All things in the natural world are connected. No place is this more apparent than out on the open ocean.
Upon arrival, as we skirted the boundaries of the Fort Jefferson National Park. The water visibility was such that looking over the side, you could see the bottom 25 feet below. My heart skipped a beat as we noticed stationary flashes of white below, and it could only be one thing.
To people not knowledgeable about corals, their bleached white appearance can appear quite beautiful.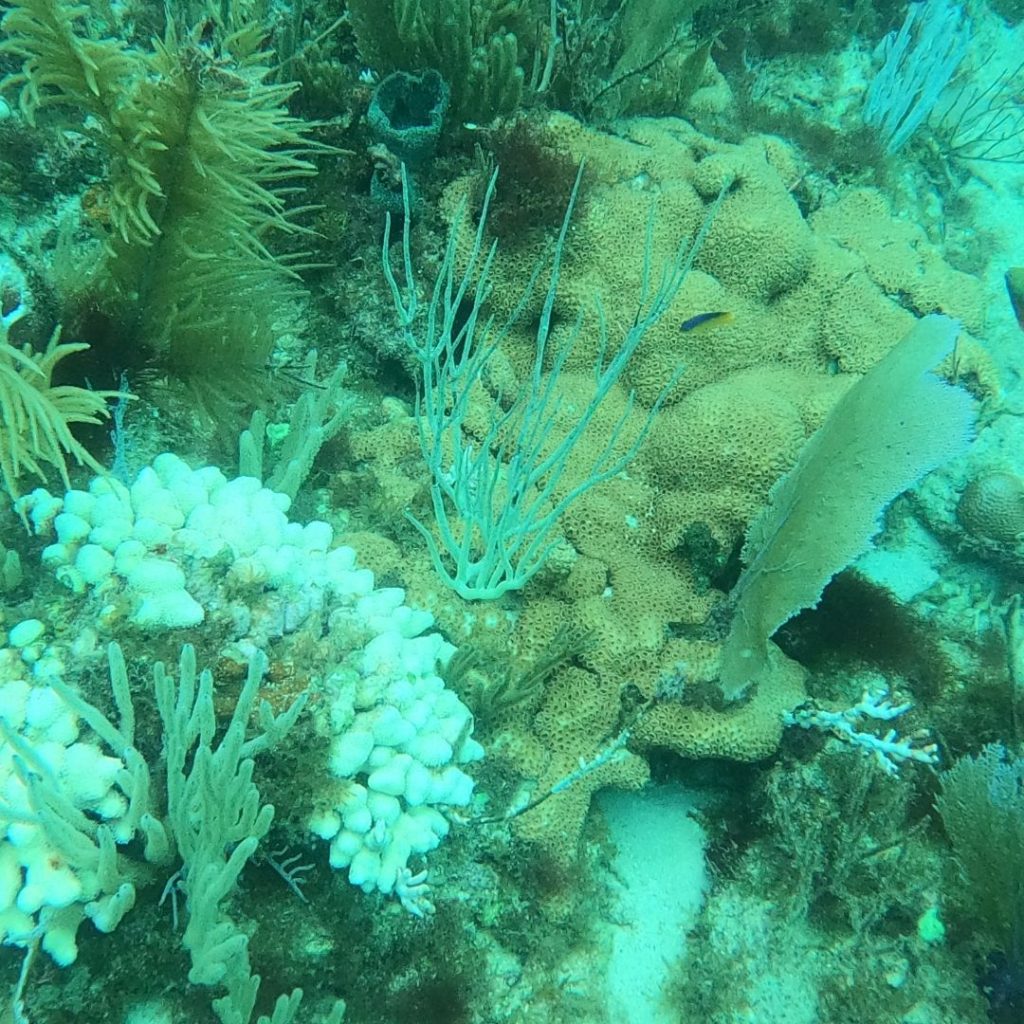 Much the same way that sunsets in urban areas are enhanced by air pollution, bleached corals are, in fact, distressed. Looks can be deceiving. Experts tell us that corals begin to stress at 78 degrees Fahrenheit. Our dive master lamented that he had encountered thermoclines (layers of water) at dive depths over one hundred feet with water over 100F. Several days later, a friend who is a sportfishing charter boat captain on the middle Keys stated that he had also witnessed similar conditions.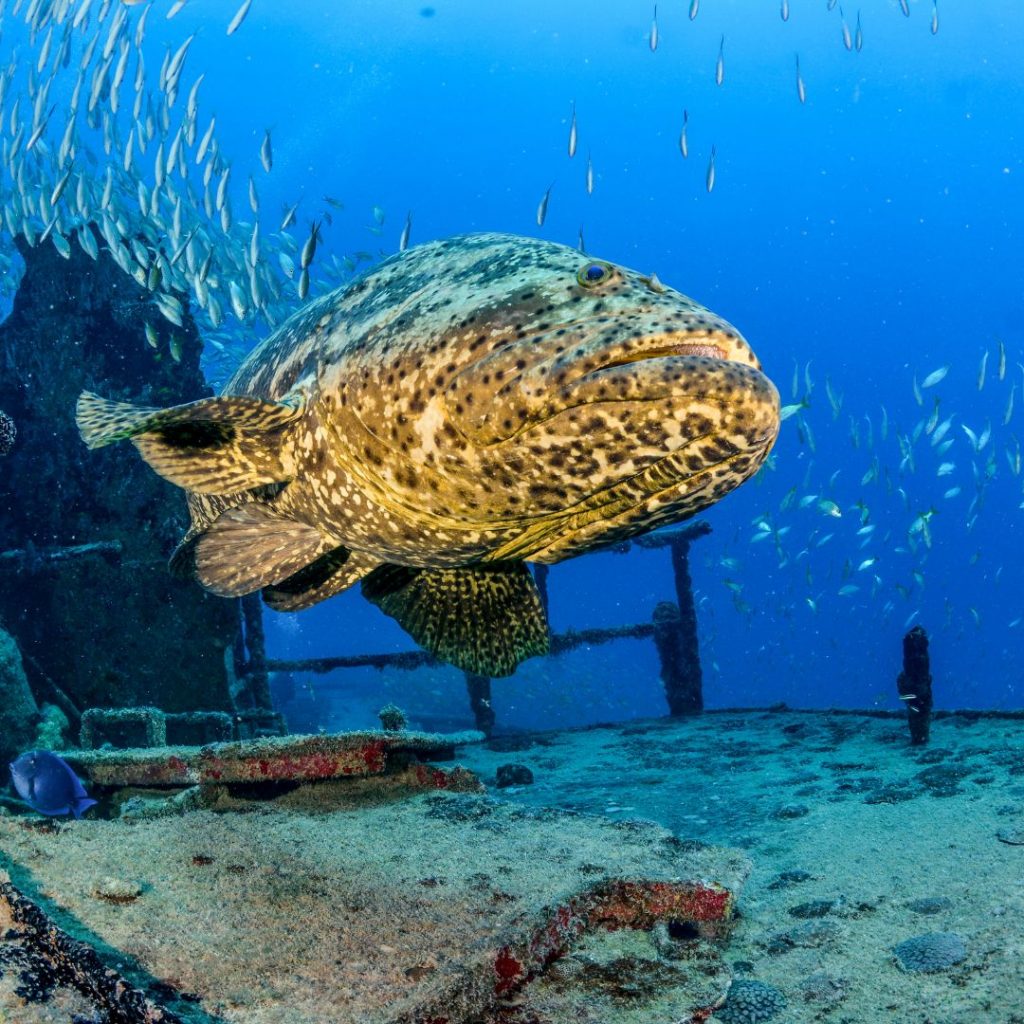 Our three tank dives were all excellent due in no small measure to the seamless teamwork of Captain Nick and Dive Master Mason from the Finz Dive Center. From macro-life to a 700lb Goliath grouper relaxing in their version of a spa, a cleaning station at the wreck of the Windjammer where tiny colorful fish cleaned his picnic table-sized body, there was plenty to see. Thankfully, this included much healthy coral.
There is no magic switch that we can flip to reduce ocean water temperatures. Nor is this a condition unique to Florida. This warming is a global problem, and scientists aided by the dive community worldwide are working to save our reefs through research and coral restoration, which involves planting baby corals that have been, in some cases, lab-grown. Our ocean temps here in Florida will start to go down as we draw further into fall. There is always hope.
Bubbles up!